ROBERT WEIDE is the recipient of an Academy Award nomination, as well as a Golden Globe award, and the prestigious Director's Guild of America (DGA) Award. He has been nominated for fourteen Emmy awards — winning three times, for producing, directing, and editing, respectively. His documentary films include THE MARX BROS. IN A NUTSHELL, THE GREAT STANDUPS, W.C. FIELDS STRAIGHT UP, MORT SAHL: THE LOYAL OPPOSITION, the Oscar-nominated LENNY BRUCE: SWEAR TO TELL THE TRUTH, and WOODY ALLEN: A DOCUMENTARY, an official selection of the Cannes Film Festival in 2012. His feature films include MOTHER NIGHT (writer/producer), based on the Kurt Vonnegut novel; HOW TO LOSE FRIENDS & ALIENATE PEOPLE (director), starring Simon Pegg, Kirsten Dunst, Jeff Bridges and Megan Fox; and last year's screen adaptation of THE GIVER (co-writer) starring Jeff Bridges and Meryl Streep.
In 1999, Weide produced and directed the HBO comedy special, LARRY DAVID: CURB YOUR ENTHUSIASM, which served as the springboard for the long-running series staring Larry David, which Weide directed and executive produced.  Last year, Weide created, wrote and directed the British comedy/drama series MR. SLOANE for Sky Atlantic TV (UK) starring Nick Frost and Olivia Colman.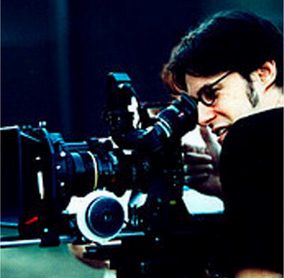 DON ARGOTT's first feature documentary, ROCK SCHOOL, was an official selection at Sundance and SXSW in 2004. It would receive rave reviews and become a favorite on the festival circuit, prior to its theatrical release in 2005. TWO DAYS IN APRIL, which follows four college football players as they enter the NFL Draft, had its broadcast premiere on the Documentary Channel. THE ART OF THE STEAL, chronicling the long struggle for control over the $30 billion Barnes art collection, was named by Roger Ebert as one of the Best Documentaries of 2010. LAST DAYS HERE, acquired by IFC Films, tells the story of Bobby Liebling, lead singer of the cult heavy metal band Pentagram. Sequestered for decades in his parents' basement, Bobby's music is finally discovered by the heavy metal underground. This cult favorite portrays the unbelievable journey of a man at the crossroads of life and death.
THE ATOMIC STATES OF AMERICA, premiered at the 2012 Sundance Film Festival. The film looks at the United States' long and troubling relationship with nuclear power. Argott's latest feature, AS THE PALACES BURN, set out to tell the story of the heavy metal band, Lamb of God. But during the filming process in 2012, the story took a dramatic turn, when lead singer Randy Blythe was arrested on charges of manslaughter, blamed for the death of one of their young fans in the Czech Republic. What followed was a heart-wrenching, Kafkaesque courtroom drama that had observers on the edge of their seats.